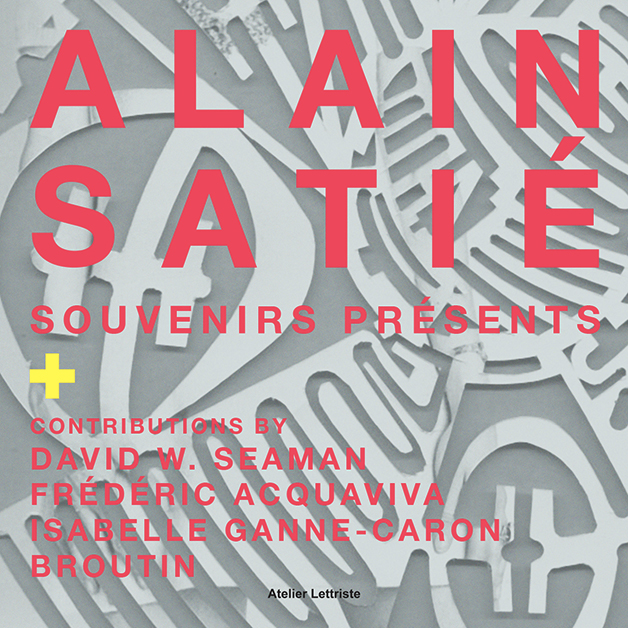 ALAIN SATIÉ "Souvenirs présents"

December 16 2021

Alain Satié passed away ten years ago on February 6, 2011. One of the most emblematic figures of Lettrism for almost half a century remains today largely ignored by institutions and galleries. For the 10th anniversary of his death, the Atelier lettriste has decided to dedicate an issue from its collection to the man and the artist.

ALAIN SATIÉ Souvenirs présents + contributions by David W. Seaman, Frédéric Acquaviva, Isabelle Ganne-Caron & Broutin.

A publication of the Atelier Lettriste, soft cover, 78 pages, size 21x21cm, 56 illustrations.

Pre-order: Librairie Lecointre & Drouet https://lecointredrouet.com/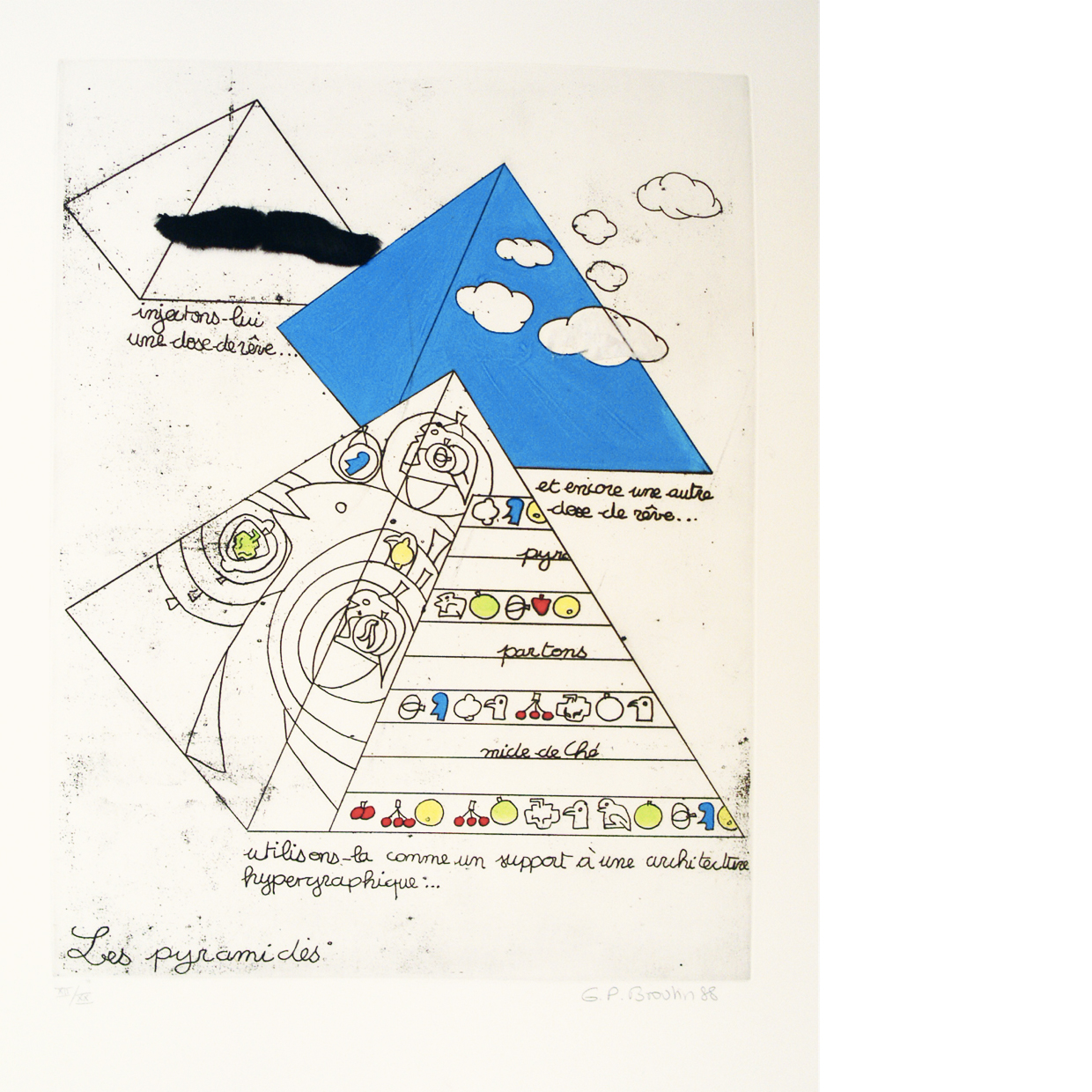 MULTIPLES LETTRISTES

November 14 2021

Isidore Isou, Gil Wolman, Eliane Papaï, Franîçois Dufrêne, Jean-Louis Brau, Maurice Lemaître, Aude Jessemin, Roberto Altmann, Jacques Spacagna, Alain Satié, Alain de Latour, Roland Sabatier et Broutin
+
en avant-première la sortie du portfolio de 56 planches de Maggy Mauritz.


LOEVE&CO, 4-18 novembre
8, rue des Beaux Arts, 75006 Paris


Illustration : Broutin, Les Pyramides, 1988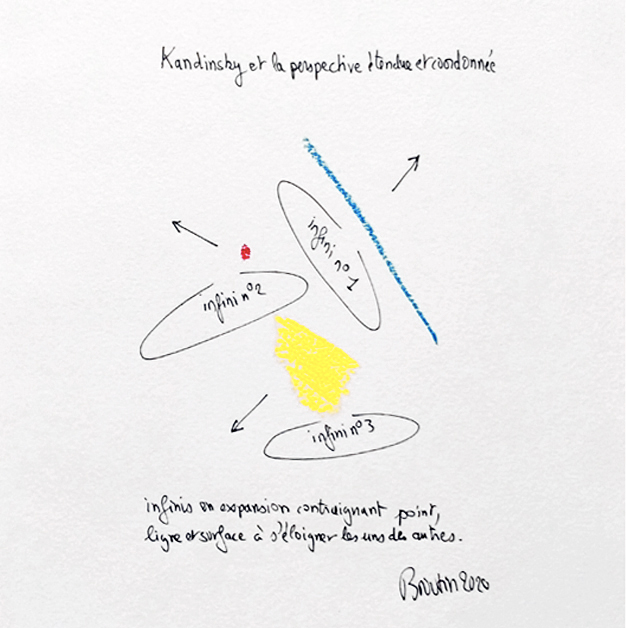 20x20 Events 2020

May 03 2021

Donation to the Museum of Contemporary Art of Villa
Croce, Genoa
(Curated by Caterina Gualco)
Presentation of the donation at Unimediamodern
May 6, 2021 from 6pm
Piazza Invrea, 5/b - 16121 - Genova - Italia

Legend : Broutin, Kandinsky and the extended and coordinated perspective.
Special edition, Ink and pastel on watercolor paper, 20x20 cm

MORE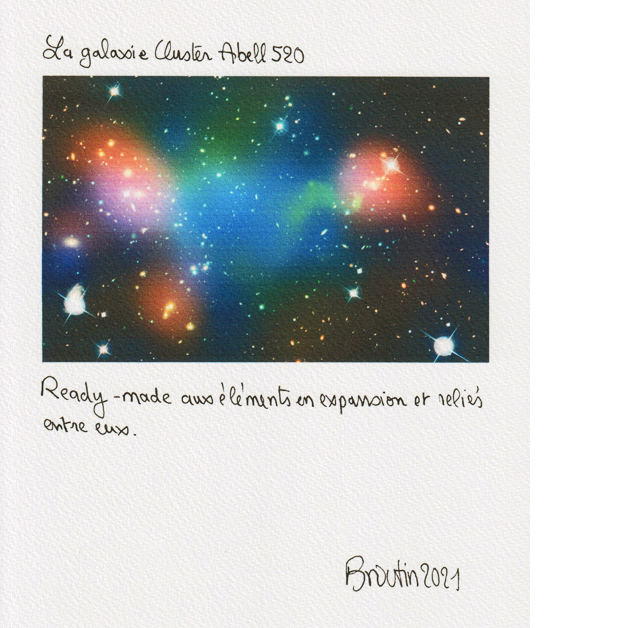 Galaxie Cluster Abell 520"
(Ready-made)

April 04 2021

Enhanced print on Canson
cm 21x30

UOMO/NATURA /Arte e Natura salveranno il mondo
Bosco dei poeti, Trento, Italy

Curated by Lorenzo Come Menguzzato

MORE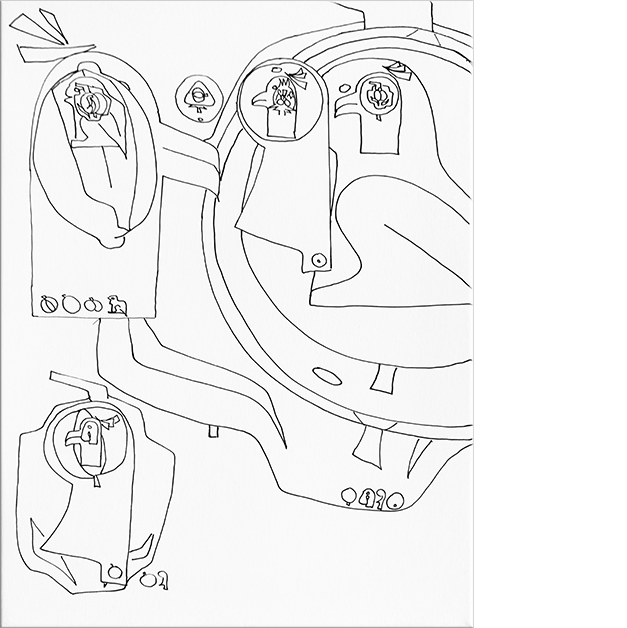 La Très Grande Acquaviva

March 16 2021
In progress

Ink and acrylic on canvas
Latest enlargement 2021 : 5 x (cm 40x30)
Temporary dimension cm 450x200.